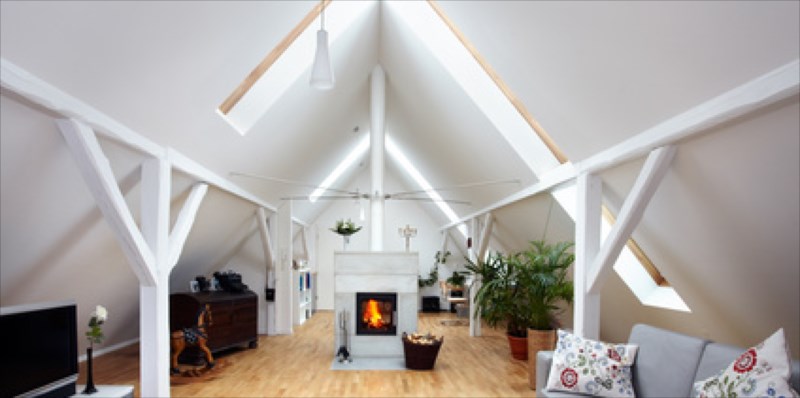 Loft and garage conversions are popular for families who need or desire extended, functional, living space but don't want the expense, upheaval and stress of moving home, neighbourhood, school etc. In addition you may not want to – or have enough space to – extend your property to the side or rear. Having virtually unused space in a loft/attic or garage could be the perfect and often cheaper and less disruptive option.
If you are considering taking advantage of that unused space then get in touch with us – we have a wealth of experience in delivering high quality yet affordable conversions, customising  the existing space to suit your needs, whether that be a home study, a gym, a living area or a play area for the children.
As always we will be your one-stop-shop, managing every aspect of the conversion; from providing expert, trustworthy architects, to the "build" itself and right the way through to the finishing decoration – always in communication with you, keeping you informed of progress and answering your questions.
Loft Conversions.
Maximising the potential of your loft can be a highly cost-effective way of extending your living space whilst at the same time adding value to your home and making it a more appealing property to sell at some point in the future.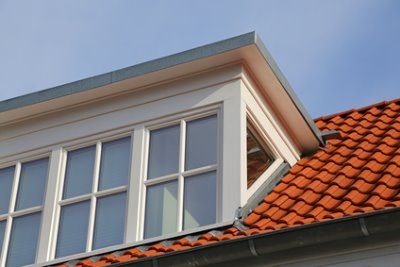 The first step is for us to inspect the loft area for suitability and feasibility of conversion and then give you a no-obligation quote
Since changes in planning permission rules in 2008, it is less likely that planning permission will be needed unless the roof space itself is extended – your local authority will have the final say
We can work with architects whom you may already have appointed or we can introduce our own; building regulations plans will almost certainly be needed if your converted area is to be used as "habitable" space
We'll customise the conversion according to your own tastes and the features you require
Some of the different types of loft conversation that can be considered are:

Roof-light / Velux – where no structural alterations take place and roof lights are fitted flush to the roofline. Generally do not require planning permission although it's always recommended to check with the local authority first
Hip to Gable – often the answer when more space is required and many semi and detached properties have this style (planning permission very likely to be needed as space within the loft is increased)
Dormer – extending the existing roof, adding more space and headroom (planning permission very likely to be needed)

Naturally we can advise on these and other types of loft conversion that may be suitable for your property

As always we'll work to cause the minimum of disruption to your family life and home
Our aim is deliver your converted loft on time and on budget and to the highest of professional standards and finishing, ready for you to enjoy.
Garage Conversions
Very often these days single garages are too small for the average car but would provide useful, new, practical, living space. With more and more people now working from home, a popular use for a smaller converted garage is a home office where your "commute" is simply from the kitchen, after breakfast, to the converted garage – ideal for the peace and quiet needed to work and at the same time keeping your job and family life separate.
With larger garages it's possible to convert part of the garage – perhaps for a play area or dining room – whilst keeping some space back for storage of gardening equipment, toys etc. Additionally, a full conversation could result in a fit-for-purpose granny flat or extra en-suite bedroom for guests or for a teenager who wants more space.
M. Stubbs Building Services can offer tailored solution and a dedicated, professional yet affordable team, who'll manage your conversion project from initial planning through to completion.
We'll carry out a no-obligation feasibility survey and – by listening to your hopes and ideas for your newly available space – we'll advise the best and most cost-effective course of action
Costs will of course depend on your type, size and style of your existing garage and the extent of the conversion; but given we have a very professional, multi-skilled, in-house team we can keep costs down by sub-contracting as little of the work as possible
In many cases planning permission is not necessary and the garage conversion is classed as "permitted development" when the structure of the building is not altered. However, listed buildings and those in conservation areas will need planning permission – as might garage conversions on homes where there are restricted covenants and also "stand alone" garages. In all cases checking with your local authority is the best advice, for peace of mind
Where plans are needed, we can call in experienced, competitively-priced architects. They will draw up plans (which of course they will review with you and us) and include the technical plans required for gaining building regulation approval – a process they can carry out.
So, as an alternative to paying out stamp duty, estate agent & removal fees and the stress of moving house, why not look to your garage for the perfect solution for additional space that won't cost the earth and allows you to stay in the home and locality you love?
Please take advantage of our experience and give us a call for more information and advice or to arrange a feasibility survey.