The diverse range of building-service skills that our team offers makes us the ideal choice when it comes to home improvements or alterations. Why take chances with DIY or contact a variety of different tradesmen for different aspects of the work (and hope they all arrive at the right time on the right days) when you can call us?
We'll manage your whole project from start to finish, so you only deal with one very experienced, reliable and communicative focal point, leaving you more time and less stress.
We understand that circumstances change in life – and so do your tastes – which is why over the years there's been a variety of reasons that householders have used our services. For example: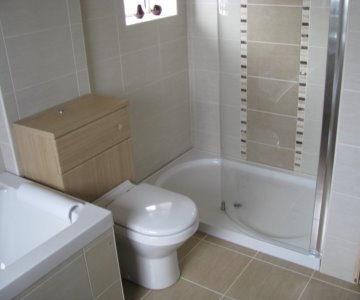 Tired of the same old home and wishing for a makeover to liven it up and make it feel more modern
Preparing for different use:

working from home in the future
planning for more time at home in retirement
Injury, disability, lack of mobility

Enhancing your home prior to sale – increasing its market value; or prior to renting it out
Needing more room – a "granny flat", a "new arrival" but a lack of bedrooms, or that longed-for home gym
Needing to upgrade the hubs of the house – bathrooms & kitchens that are passed their best, or exterior features like roofs, fascia's, soffits & guttering
For much of this work there is of course a link with home renovations and with general property maintenance; suffice to say our trustworthy and highly skilled team is up to the job and specialise in everything you'll need from joinery to plumbing.
What to expect from our home improvement and alterations services
Whatever your reasons for home improvements or alterations, we will first pay you a visit – to listen to your ideas & requirements and assess the work needed so that we can provide an estimate of both costs and also timescales. We'll offer our own advice, ideas and innovative ways your project may be improved, always sensitive to what you ultimately want to achieve.
If detailed specifications and architect plans are needed, we can arrange that and indeed if planning permission and building regulation approval is required for structural work or change of use, we'll ensure all that is handled too.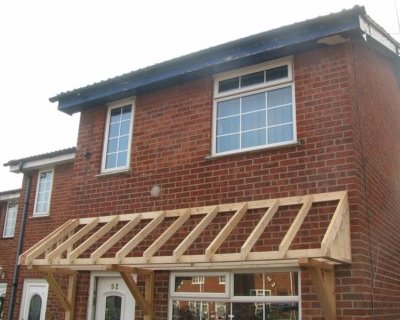 We'll procure all materials; we have built up many good relationships with suppliers over the years, meaning we can use the best quality products bought at highly competitive prices. Where materials are required for home exteriors, these will be sympathetic to your existing features – which is a pre-requisite for adhering to "permitted development rights".
If other tradesmen or specialists are needed, we'll organise, co-ordinate & supervise them; for example it may be necessary to consult with a structural engineer or party wall surveyor, depending on the work involved.
Where exterior works need scaffolding services, well – just leave it all to us!
Our team will carry out the work in the conscientious way that our clients expect, with attention to detail and thoroughness at the heart of everything we do. All our work is insured and guaranteed and we take pride in working to the highest standards.
To give you an idea of projects we have undertaken, we list some examples below, but in all cases please Contact Us for an initial chat and advice – we are confident that we can help: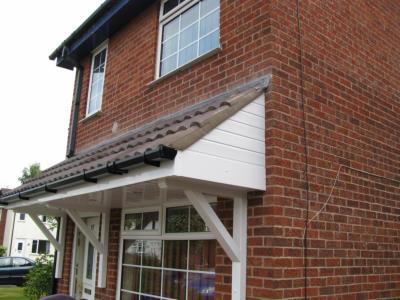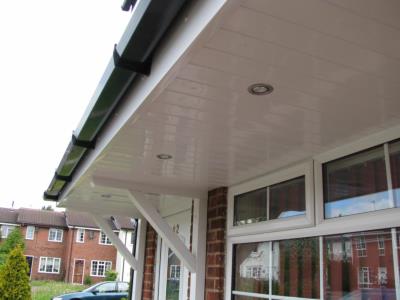 All general building work
Structural Alterations – including " knocking through" or new partition walls
Brickwork
Plastering
Porches
Roofing Services – including lead work, tiles, soffits, fascia's and guttering, chimneys, sky-lights etc.
Plumbing Services – from a completely new design to providing a walk-in shower
Joinery – from new bespoke kitchens to front doors and garden gates
Tiling – from transforming your hall floor to a complete re-tile of your bathroom or kitchen walls and floors
Interior Design & Decorating – our trustworthy and affordable contacts in the painting and decorating world can transform your new or improved look, adding the finishing touches.
Don't take our word for our very high standards and quality of work – have a read of some of our client testimonials before giving us a call!